How to identity the quality of Conveyor Idler Roller bearing? A hammer will make you an expert!
As a conveyor idler manufacturer, do you worry about the bearing quality while do not have precision testing equipment?
Now XKTE will tell us how to identify quality of Conveyor Idler Roller bearing with a hammer: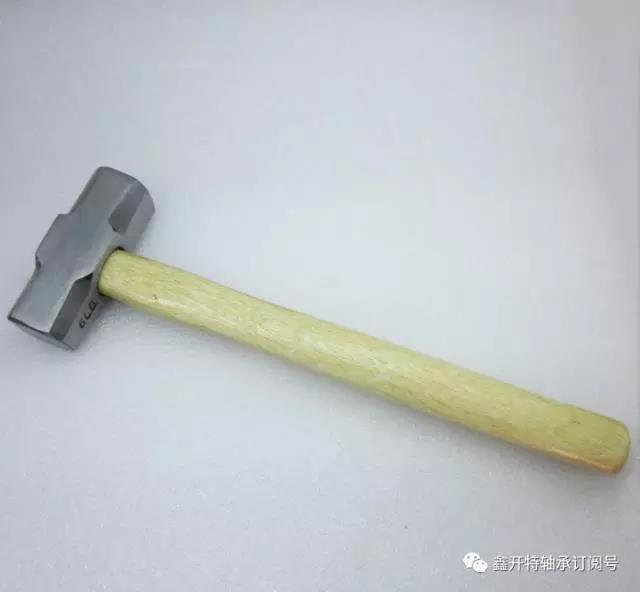 Find a hammer, set Ball Bearing upright. Then crack the bearing open.
* Good Material bearing-Outer ring break, will not be deformed
* Poor material bearing--- poor hardness, easy to deform, easy to leave marks
Thin Retainer
The thin retainer has been deformed badly after the bearing has been smashed, small rivet can not play the role of stability. Once Conveyor Roller seals fail, dust enters into race, it will Increase running resistance, it is likely to be jammed, serious heating, lubrication failure, retainer cracked and ball scattered, finally cause damage to the conveyor idler roller.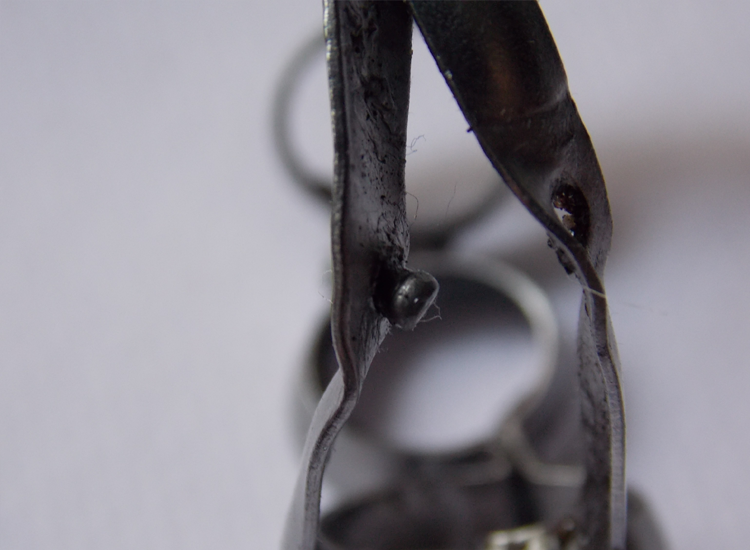 Thick Retainer
While the thick retainer and rivets are still in good condition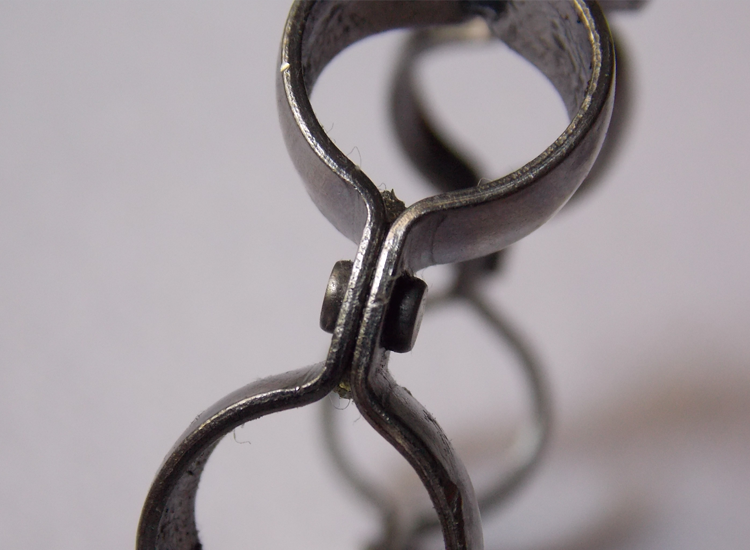 Compare With Two Bearing Cages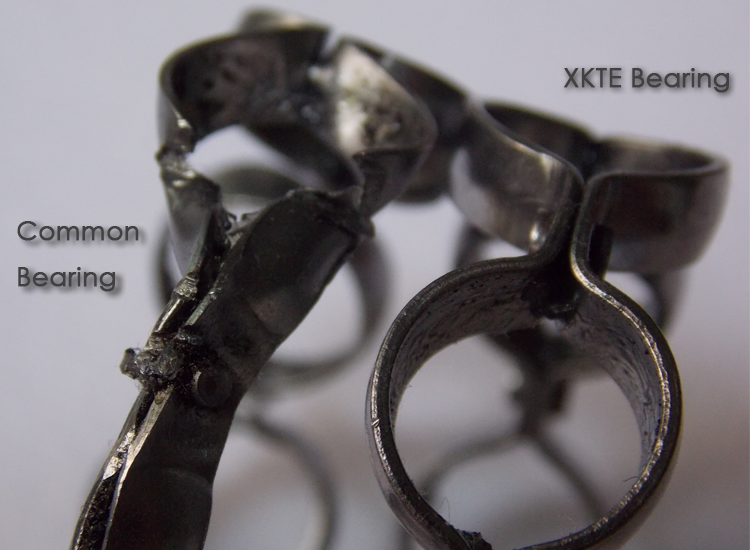 Inner & Outer Ring
*after smashing the bearing, clean the oil of rings with cotton and watch the groove carefully, we can identify the processing technology by the depth of groove.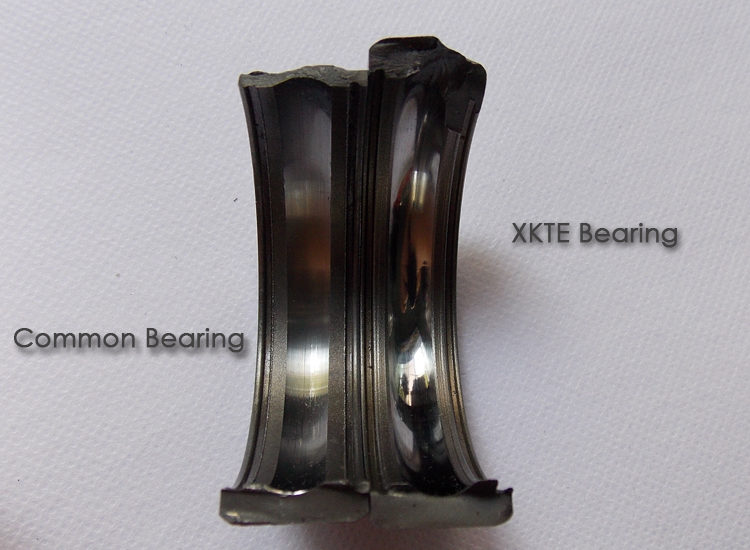 Processing Technology Compare
1. Common Low Quality Bearing: Digging Groove Technology

Same models usually use same size of steel balls.
*Digging groove bearing usually use thin rings, so the groove is very shallow.
*Grinding groove bearing use thicker rings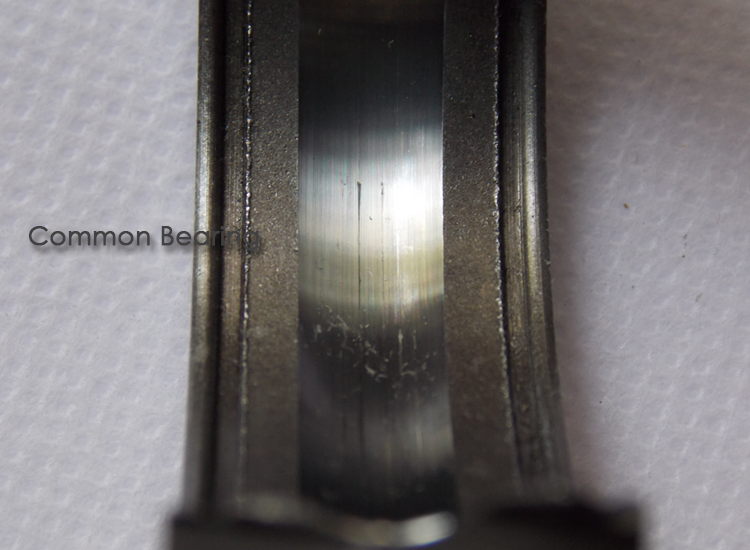 2. High Quality XKTE Bearing: Grinding Groove and Super Finished SurfaceTechnology
*Grinding groove bearing: The rings adopt super finished surface technology, polished surface and
on the edge of groove, there are chamfers that can avoid bumping and noise.
*Digging groove bearing: rough surface without chamfer.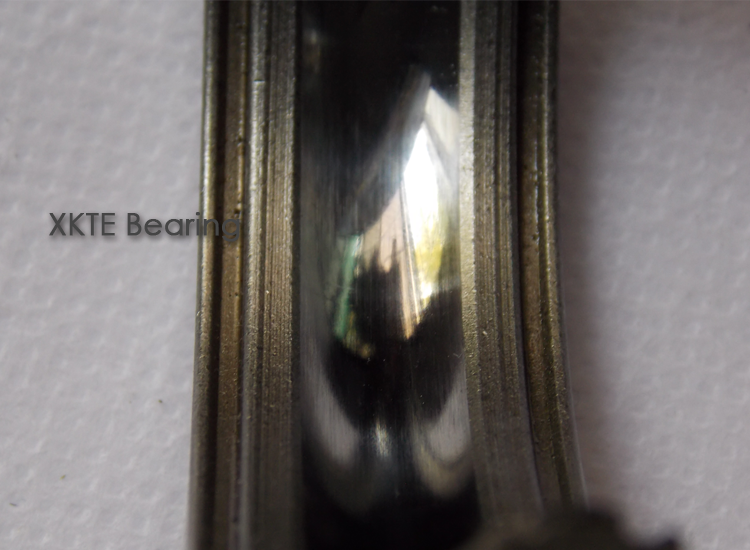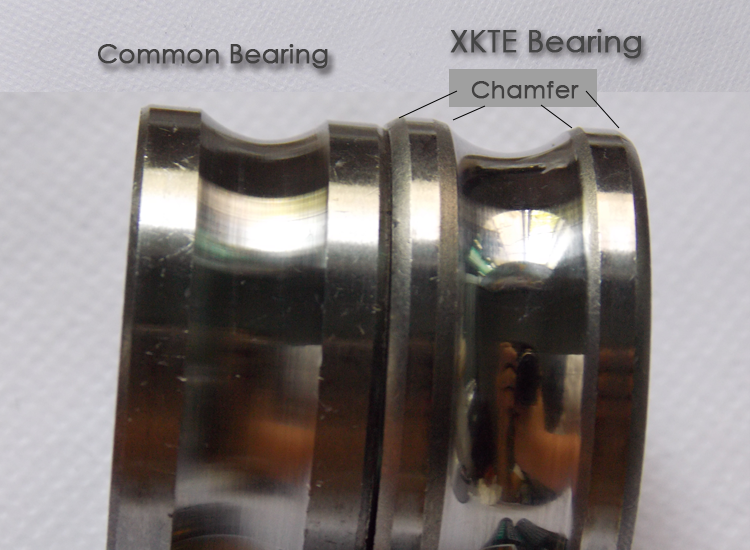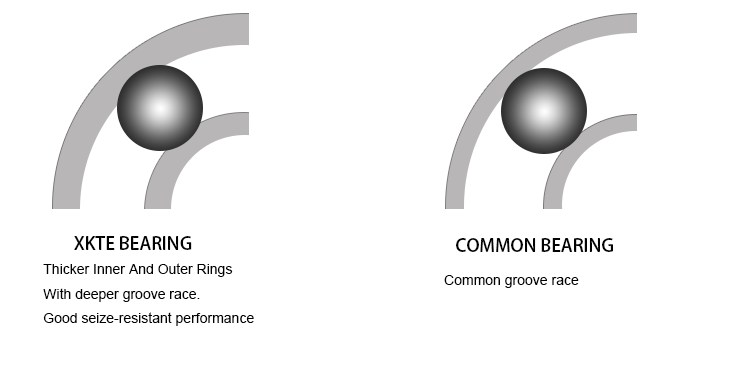 If you do not have caliper, the thickness of the material can be judged by the chamfer.
To save the cost, digging groove bearing usually uses thin inner ring, and use small chamfer to make the inner ring appear thicker.
The most important in the running of the conveyor is the idler roller. And the most important part of the idler roller is bearing.
XKTE's suggestion:
Do not reduce service life in order to save the cost
It`s not only the cost of few cents, but the quality of product.
Damage the image of your Brand.
Influence the future of your company